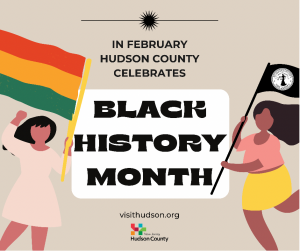 Black History Month
In February, Hudson County, NJ celebrates Black History Month! The theme for 2023 is "Black Resistance".  Check out some of the events honoring this month such as our Hudson County Black History Month Flag Raising and Celebration!
---
Event Spotlight: LSC Dark
LSC After Dark
On the first and third Thursday evenings of each month, Liberty Science Center presents LSC After Dark, a night exclusively for guests 21 and over from 6:00 pm – 10:00 pm.
The first Thursday events are usually a chill evening with drinks, games, and food. Feel free to explore all the Science Center has to offer from a My Chemical Romance Laser Show to Bones' Backyard Bar, the outdoor beer garden. If you prefer your old fashioned science straight up instead of "on the rocks", check out the Space Talk presentations by guest astronomers and scientists where they explore the unanswered questions of the Universe!
On the third Thursdays, it's time to party! Each one has a theme that changes every month and features signature food and drinks, a live DJ, planetarium shows, and access to the entire Science Center. February's theme is "Love Bytes", celebrating Valentine's Day!
---
More HC Events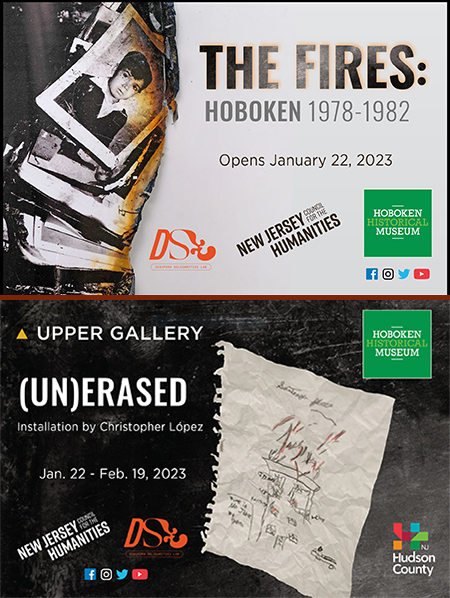 Historical Hoboken Museum Exhibitions
"The Fires: Hoboken 1978-1982" and "(UN)ERASED" shine a light on on horrific events from Hoboken's early period of gentrification.
---
JCTC presents Han!
Through storytelling and song, a young Korean woman journeys towards an understanding of "Han," a concept deeply rooted in her culture – neither sadness, nor resentment, nor hope, maybe all of that and more.
---
Hudson County Historical Coloring Contest
Enter to win a swag bag of Hudson County Tourism Merchandise and a chance to be a featured part of the Hudson County History & Heritage Month this May!
---
Thomas Edison Film Festival
Renowned internationally touring film festival kicks off its 2023 season this month.