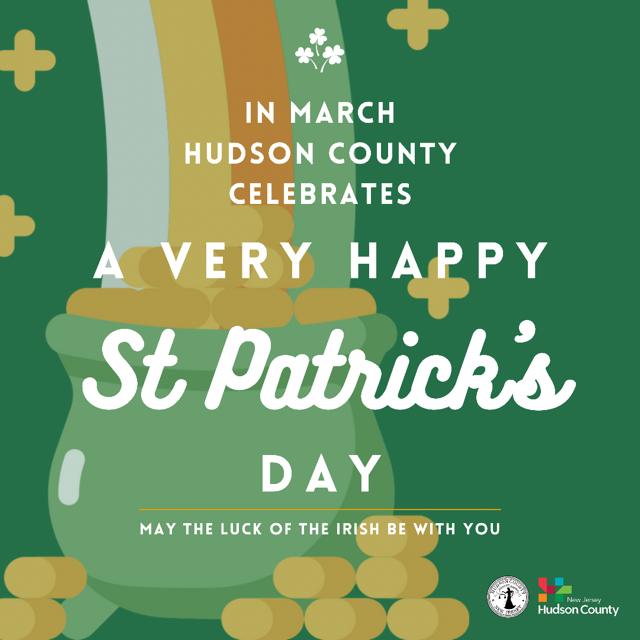 Saint Patrick's Day
From Bayonne to Jersey City, Guttenberg and Harrison—you'll be sure to find a parade with bands, floats, and bagpipers this March to help you celebrate Saint Patrick's Day. Here's a sneak peek at the lineup so far:
Check out the full schedule of Saint Patty's Day events happening in March on our calendar.
Hudson County Historical Coloring Contest
Hudson County Youth Chess Championship
March is Women's History Month
---
Event Spotlight: Jersey City Restaurant Week
Jersey City Restaurant Week
The Jersey City Restaurant Association will present its Annual Winter Restaurant Week taking place across Jersey City from March 4th- 18th.
JC Restaurant Week Winter 2023 offers diners previews of dining experiences through video features on their website jcrestaurantweek.com as well as the ability to search offers by neighborhood, cuisine, etc. This week will be highlighting all the ways to dine in Jersey City- not just amazing restaurants like Latham House and Krewe of McGinley Square but also bakeries, cafes, pizzerias and specialty eateries offering many of the wonderfully diverse food options available in Jersey City.
Here's a taste of some of this year's featured restaurants…
Joe Waks' Parade of Values Exhibition
Dollhaus II presents a new exhibition, Parade of Values Defenders of Freedom, which will features the works of contemporary artist, Joe Waks.
Joe Waks calls himself a "neo socio  absurdist" artist. Waks influences are pop artists like Andy Warhol, Roy Lichtenstein, Richard Hamilton and Edward Ruscha. Dollhaus will be revealing 12 new paintings painted from 2022-2023.
The exhibition will run from March 3rd to through April 9th 2023. Opening reception is Friday, March 3rd from 5PM – 9PM.
---
More HC Events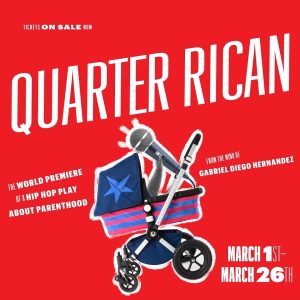 Mile Square Theatre presents Quarter Rican
A first-time father philosophizes about his son's connection to his Puerto Rican identity while sitting on a bench in a modern-day playground, joined by two musical alter-egos.
---
NJCU's Center for the Arts presents A Chorus Line
A Chorus Line examines one day in the life of a dancer, vying for a spot in the chorus of a Broadway musical.
---
Art House JC Fridays
JC Fridays features art events that take place in restaurants, galleries, stores, and event spaces in almost every neighborhood of our great city.
​All events are free and open to the public.