May is History & Heritage Month in Hudson County. Every year, the Office of Cultural & Heritage Affairs celebrates by hosting a fun, family-friendly event featuring live music, face painting, food, and meet & greets with our incredible local organizations. Please join us on May 6th at the Gallo Center in Lincoln Park. All are invited! Click here to learn more.
We have a lot more in store in coming months located here at the Historic William J. Brennan Court House:
In part of Jersey City Jazz Festival which kicks off the same week, Live at Brennan's will be returning on June 1st with performances by T.K. Blue and The Nick Masters Trio.
It's Festival Season in Hudson County!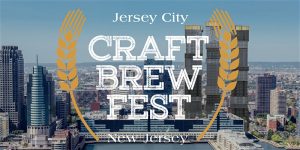 ---
The Great Gatsby: A Live Radio Play
F. Scott Fitzgerald's beloved classic comes to life as a 1940s radio broadcast in this spirited adaptation of The Great Gatsby. An ensemble brings more than two dozen characters from the novel to the stage of the WHAT radio station for a live broadcast, punctuated by 40s-era commercials.
---
Shen Yun invites you to travel back to the magical world of ancient China. Experience a lost culture through the incredible art of classical Chinese dance, and see legends come to life. Be prepared for a theatrical experience that will take your breath away!
Huaxia Chinese Art Festival
Experience the beauty of folk dance, choral singing, martial arts, and other diverse cultural expressions from across China, all presented by talented, enthusiastic young performers. Check out this and more events happening at American Dream in honor of Asian American and Pacific Islander Heritage Month.
---