Issue 28 | January 2023
Whether you've made a New Year's Resolution or a long-term commitment to health and happiness, you'll be pleased to know that Hudson County is bursting with wellness opportunities. Whether you're looking for clean eating and yoga or salt scrubs and steamy saunas, here are some of the most wonderful ways to stay well in Hudson County.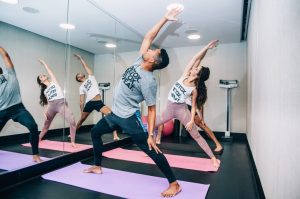 Wellness in Hudson County
---
HOBOKEN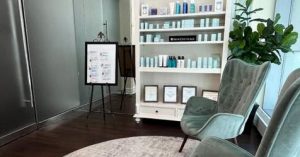 225 River St, Hoboken, NJ 07030
Not only is Hoboken's W Hotel the perfect place to eat, drink, and take in sweeping views of the stunning Manhattan skyline, but the hotel is also home to the impressive Woodhouse Spa. Feel refreshed and elevate your mood with a luxurious, customized treatment that will leave you feeling energized, balanced, and calm.
From facials, waxing, and a variety of massages (sport, maternity, and tranquility) to unique sleep rituals, nourishing wraps and sand rejuvenation treatments, you can rest (easily) and assured that there's nowhere better to be pampered.
Various locations around Hoboken
Every September, Hudson County residents have the opportunity to participate in the Hoboken Wellness Crawl, a wellness extravaganza that allows participants to try out loads of health-promoting products, activities, and services in and around Hoboken. From food and fitness to health and beauty, the event is a great opportunity to learn about local businesses offering gluten-free and plant-based cuisine, health and wellness consulting, acupressure sessions, spin and yoga classes, and much more.
The 2023 date hasn't been set yet but keep checking back, as we'll share it as soon as it's announced.
---
JERSEY CITY
Hudson Pride Center
3000 John F Kennedy Blvd, Suite 306, Jersey City, NJ 07306
Whether you're looking for social support, mental health counseling, or wellness services like drug-free communal activities, the Hudson Pride Center is the premiere resource for the LGBTQ+ community in New Jersey.
In addition to general support services and fun events like their LGBTQ+ Prom and Equality Soiree, the center also offers wellness resources designed specifically for women, transmasculine people, and LGBTQ+ youth and young adults. They also offer a range of Spanish language services and resources for the LatinX community.
---
SECAUCUS
The New Jersey Vegan Food Festival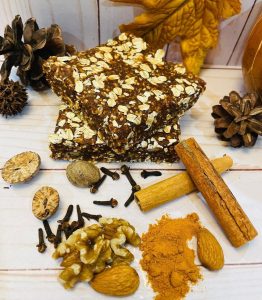 Meadowlands Expo Center – 355 Plaza Drive, Secaucus NJ 07024
While you'll find amazing plant-based cuisine all over Hudson County throughout the entire year, each fall, herbivores and veggie-enthusiasts flock to Secaucus for one of the biggest plant-based food festivals in the entire country. The annual New Jersey Vegan Food Festival, which will return again November 11-12, 2023, is so massive that it's held in the enormous Meadowlands Expo Center.
In addition to munching on meat-free meals crafted by local chefs, you'll also find live music, plant-based fashion, and hot and new vegan products. Daily and weekend passes are available and kids under the age of 13 can enter for free.
---
EDGEWATER
SoJo Spa Club
660 River Rd, Edgewater, NJ 07020
Nearly next door to North Bergen is one of New Jersey's most famous spa experiences. At the famed SoJo Spa Club, you can spend the day soaking or steaming in seven saunas and nine pools or book a special treatment like a massage, facial, or Korean body scrub. For something really unique, try the sand bath, where you're buried in 120-tons of mineral-rich Japanese volcanic black lava sand that's said to have circulation-promoting, anti-inflammatory, and detoxifying properties.
Walk-in availability can be limited (especially on the weekends) so be sure to book a timed-entry ticket in advance so you don't miss your moment of magic. Active military, nurses, and other types of first responders are eligible to save $10 on their visit.