Issue 8 | May 2021 |
It's no secret that Jersey City is home to a bustling arts community—just look at the renowned and always-packed Jersey City Artist & Studio Tours (JCAST) events. But, while the city boasts everything from creative studios to maker festivals, some of its most popular arts attractions are its diverse and jaw-dropping murals.
You can admire these mesmerizing murals from Jersey City Heights to Greenville, and just about every neighborhood in between. In fact, the 21-square-mile city has over 100 unique murals, with more on the way. Many are part of the city's expansive Jersey City Mural Arts Program, an initiative designed to spotlight emerging local, national, and international artists while transforming Jersey City into a true outdoor art gallery.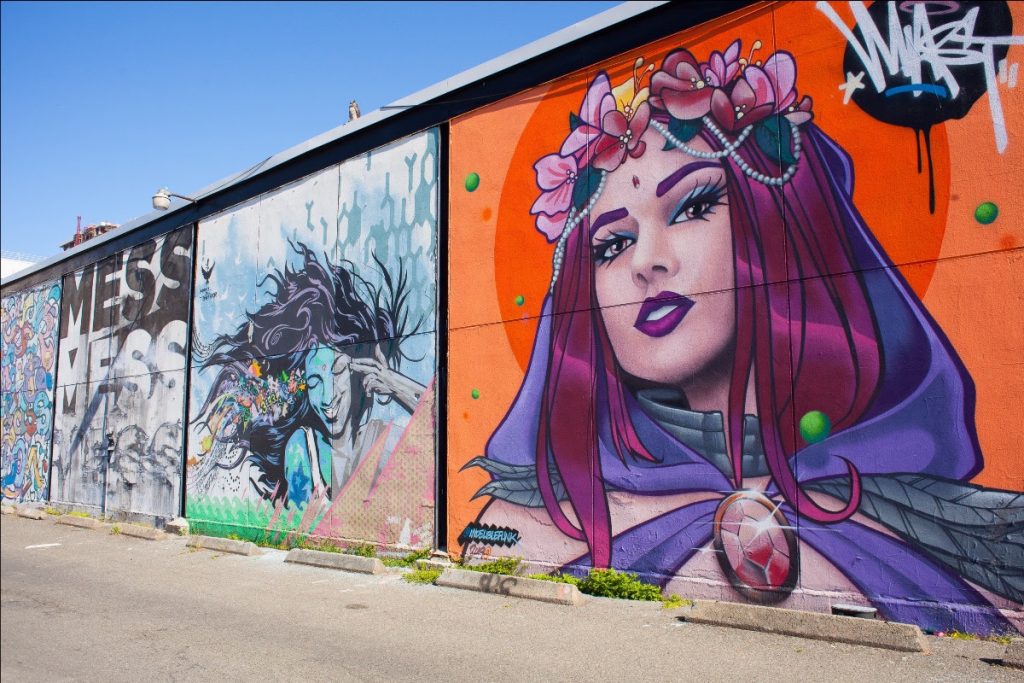 The Ultimate Guide to Jersey City Murals
---
 Click here for the exact mural locations
Each and every mural is worth a visit if you have time, but to help you build that Jersey City mural bucket list, we're highlighting some of the most famous ones. Here are 20 Jersey City murals you absolutely can't miss!
Iconic Murals in Downtown Jersey City
Jersey City Wave: Artist Shepard Fairey is the genius behind the popular mural Jersey City Wave, which has been described as the flagship project for the Jersey City public art program. This mural symbolizes the "renaissance and the cultural wave that Jersey City is riding, while also acknowledging its waterfront location and the beauty and power of Mother Nature," Fairey told NJ.com. It's located at Christopher Columbus Drive and Grove Street.
Intuition: Over at 172 Newark Ave., a three-story building was transformed into a gorgeous and colorful cosmic mural, created by artist Marina Zumi. This creation is an ode to another famed Hudson County attraction: the Liberty Science Center.
Untitled: Artist Nate Frizzell is responsible for an equally mind-blowing mural just steps away at 176 Newark Ave. This artwork, a portrait of a woman wearing a flower crown-and-antler head piece, is one of the creator's many mural masterpieces.
Black Sheep: From 141 to 143 Christopher Columbus Drive, Italian artist Pixel Pancho wows passersby with his "Black Sheep" mural that depicts himself as a young boy with a robot as his family. This is a nod to his own life, as he always felt like the "black sheep" as an artist.
Jersey City Crown: The building at 266 Newark Avenue is adorned with artist Beau Stanton's Jersey City Crown mural. This sky-high artwork weaves iconic Jersey City buildings like old city hall and the New Jersey Central Terminal together.
More Downtown Murals
Hidden Mural Gems 
Explore Murals Beyond the Main Drag
To learn more about the Hudson County arts scene, check out our blend of inspiring and hands-on events and activations in Jersey City and beyond!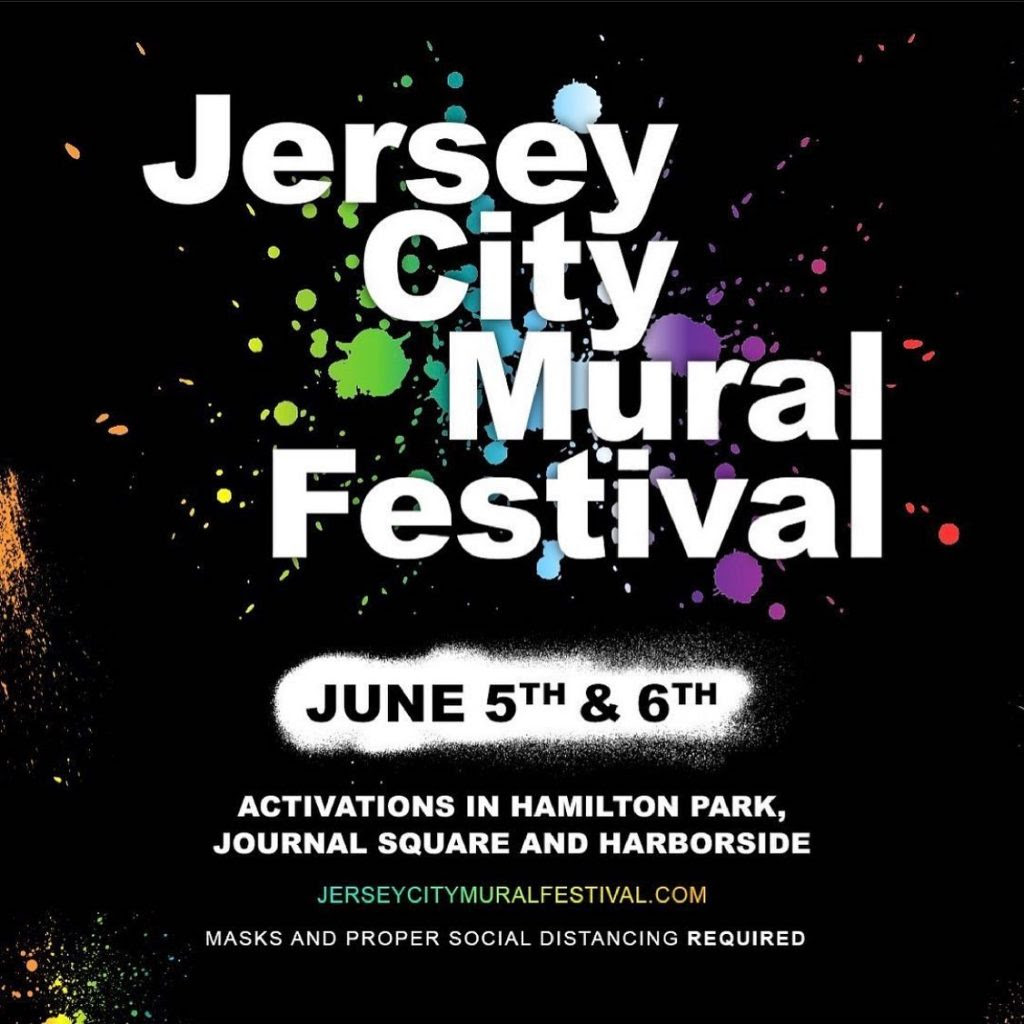 2021 Jersey City Mural Festival
in partnership with Mana Public Arts.