Spice up your "staycation" with a day on the Hudson County, New Jersey, waterfront. This stretch of nearly 20 miles of waterfront and New York City views is one of Hudson County's most famed attractions. From biking and walking to outdoor dining along the Hudson River, there's something on the serene waterfront for everyone. Here are some of the waterfront's many highlights.
NYC Views + Outdoor Dining in Hudson County
---
Check out amazing views on the Hudson River Waterfront Walkway
Pictured: Hoboken,NJ Waterfront at Pier C
Scenic Parks
Hudson County is blessed with an expansive network of parks, and many of these sit along the Hudson River. Liberty State Park in Jersey City is one of the county's most popular destinations. This 1,212-acre getaway pairs a two-mile waterfront promenade with Statue of Liberty and Ellis Island views, not to mention Statue Cruises to visit these two bucket-list attractions. Pier A Park in Hoboken shows the true scale of New York City's skyline, with a massive pier jutting out over the Hudson. Here, everyone from sunbathers to yogis soak up the NYC views, with ample stretches of shade, sun, and seating available. The mostly paved Hudson River Waterfront Walkway continues on into and beyond Weehawken, where you can head up to the historic city-view Hamilton Park, the site of the Alexander Hamilton duel with Aaron Burr.
Enjoy ready made Itineraries with HC Tiny Trips
and local selected Listicals with HC Sneak Peek
Outdoor Dining
Few things beat outdoor dining with Big Apple views, and Hudson County has among the best outdoor-restaurant options in the area. Try local outdoor patios up and down the Hudson River waterfront, including Son Cubano in West New York, Blue Eyes Restaurant in Hoboken, Battello in Jersey City, Liberty House in Liberty State Park, and Chart House in Weehawken. Plus, don't miss our array of dazzling rooftops like the new chic and Upper West Side-view NoHu Rooftop Bar at the ENVUE Hotel in Weehawken, the Battery Park-view RoofTop at Exchange Place in Jersey City, and the dazzling Hudson House rooftop, which overlooks Lower Manhattan as well.
Water Sports
Hudson County is brimming with aquatic adventures on the waterfront, whether it's scenic canoeing at Liberty State Park or kayaking at the Hoboken Cove Community Boat House. Speaking of Hoboken, the Mile Square City also offers everything from jet skiing and standup paddle-boarding to sailing at uptown Hoboken's Pier 13.
Biking
If you'd rather stay dry, try cycling the Hudson River Waterfront Walkway with rentable bikes through the local Hudson Bike Share; ports are available throughout the 20-mile route. You can also enjoy a few hours cycling the Hudson Bike Loop, a scenic 10-mile route where you'll traverse the Hudson County and Manhattan riverfront bikeways, hopping from one side to the other via ferry.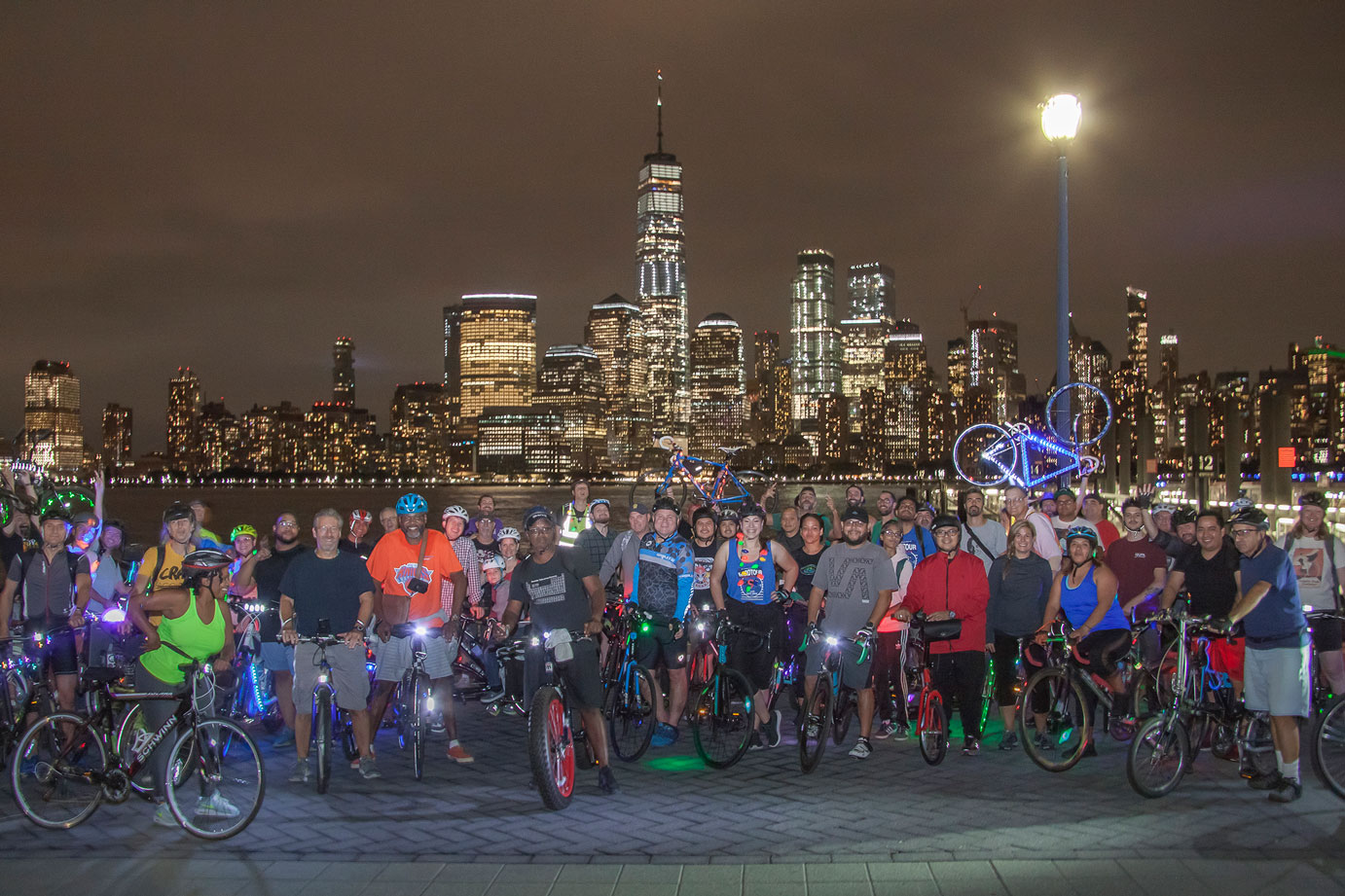 Getting here: With the ferry, trains, buses, rideshares, and ample parking, Hudson County's waterfront is easily accessible no matter where you're coming from. The Hudson River Waterfront Walkway stretches from Bayonne to West New York and beyond, so simply pick your starting point, find the perfect outdoor dining spot, and enjoy your scenic Hudson County staycation!
Explore Hudson County
Sightseeing Strolls for the Perfect Staycation
While you're here, round out your staycation day trip with a Hudson County Walking Tour. Our hand-picked walking tours are available in Jersey City, Hoboken, and Weehawken, and feature everything from mural walks to historical highlights.
Take a Hudson County Tiny Trip
For more staycation ideas, check out our curated Hudson County Tiny Trip itineraries. These half-day adventures include fun and fare for families, history buffs, photographers, adventurers, artists, and more.