JCAST, Art Fair 14C, and Mana Contemporary are collaborating for an extensive visual arts event. Expect local and international artists, fine art exhibitors, and vibrant arts and culture.
Jersey City Studio Tours (JCAST) | October 12-15, 2023
The Jersey City Art and Studio Tour (JCAST) began as an invitation to visit artists' studios, retailers and other downtown spaces, including the historic 111 First Street art collective and has been re-imagined several times over the ensuing decades. The inaugural studio tour was held in 1990 and spearheaded by Charles Kessler and Pat Donnelly of Gold Coast Magazine (a Jersey Journal weekly). From 1994 to 2013 it was presented by nonprofit Pro Arts, a professional artist membership organization, in partnership with the City of Jersey City, and then the City's Office of Cultural Affairs took over sole operations from 2014 through 2022.
The 34th JCAST was part of a larger Jersey City Art Week, which also includes the 5th Edition of Art Fair 14C, the 30th International Sculpture Center Conference, and Mana Contemporary's Fall Open Studios.
Art Fair 14C | October 12-15, 2023
Art Fair 14C annually provides a showcase for hundreds of artists from New Jersey, New York and around the world, giving area art lovers exposure to a wide variety of visual arts, of all kinds and for all budgets.
Our nonprofit model is an art fair that reduces the barriers for access to the art world, for both visitor and exhibitor. Our subsidized exhibition booths are offered at cost or below cost, allowing smaller galleries, as well as non-traditional exhibitors, the opportunity to gain art fair experience at a fraction of the usual cost.
Mana Contemporary Open Studios | October 15th, 2023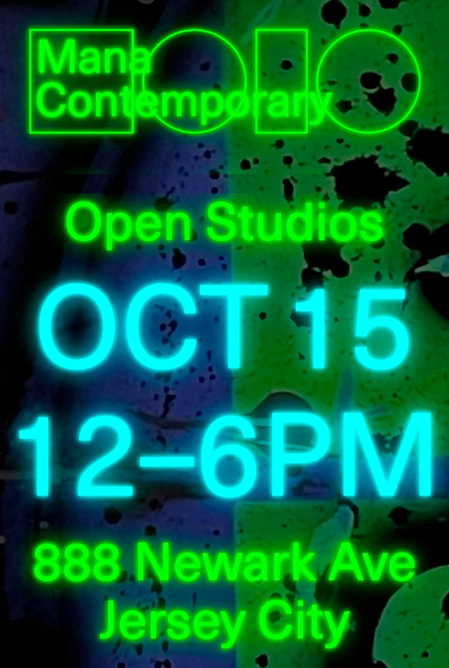 Engage with artists, curators, gallerists and other art enthusiasts! Mana Contemporary Open Studio entrance is FREE and OPEN TO THE PUBLIC.
Our Mana Artist Community is looking forward to meeting you! The following artists will have their doors open to engage and talk about their art. Maps will be available on-site.