Have an event coming up? We'd love to share it!
Representations Matter: Deconstructing Bollywood's Women Through a Feminist Lens Virtual Lecture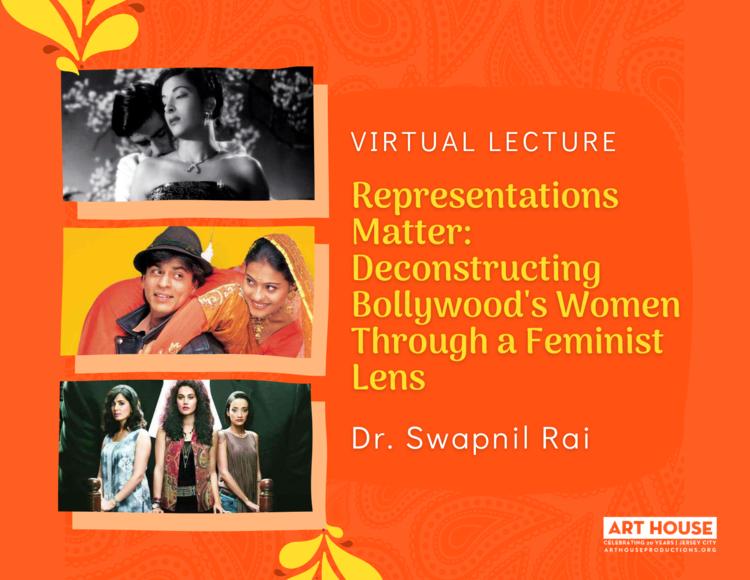 Registration is required to receive the Zoom link. Suggested donation $5.
Bollywood, India's Hindi film industry, produces films on an epic scale. Anchored around cinema, Bollywood has morphed into a globally popular cultural form. Yet, cinematic representations in Bollywood cinema remain problematically masculinist and gendered. This talk will unpack Bollywood's representations of women protagonists through a feminist lens. From Rita in Awaara (1951) and Simran in Dilwale Dulhaniya Le Jayenge (1995) to Geeta and Babita in Dangal (2016), women's agency within Hindi cinema's narratives has been precariously constructed. This talk will focus on the representation of women and women's agency from the 1950s to contemporary Bollywood – to explicate the duality of benign patriarchy that only accords women the semblance of power that must be unerringly nurtured by masculine guidance.
Dr. Swapnil Rai is an Assistant Professor in the Department of Film, Television and Media at the University of Michigan, Ann Arbor. Her research focuses on global film and television, media industries, women and gender studies, race and ethnicity, transnational stardom, and celebrity culture. Her current book project examines the history of global flows of Indian films and the role of stars in Bollywood production culture and industry globalization. Dr. Rai holds a Ph.D. from the Department of Radio, TV and Film at the University of Texas at Austin. She has served as a Postdoctoral Visiting Fellow at the Center for Contemporary South Asia at Brown University and has taught at the College of Film and the Moving Image at Wesleyan University. In her prior experience as a journalist, writer and editor, Swapnil has covered beats pertaining to cinema, art and culture. She has also worked in the multimedia and information services industry for Thomson Reuters.