Have an event coming up? We'd love to share it!
Our America: Who I'm Meant To Be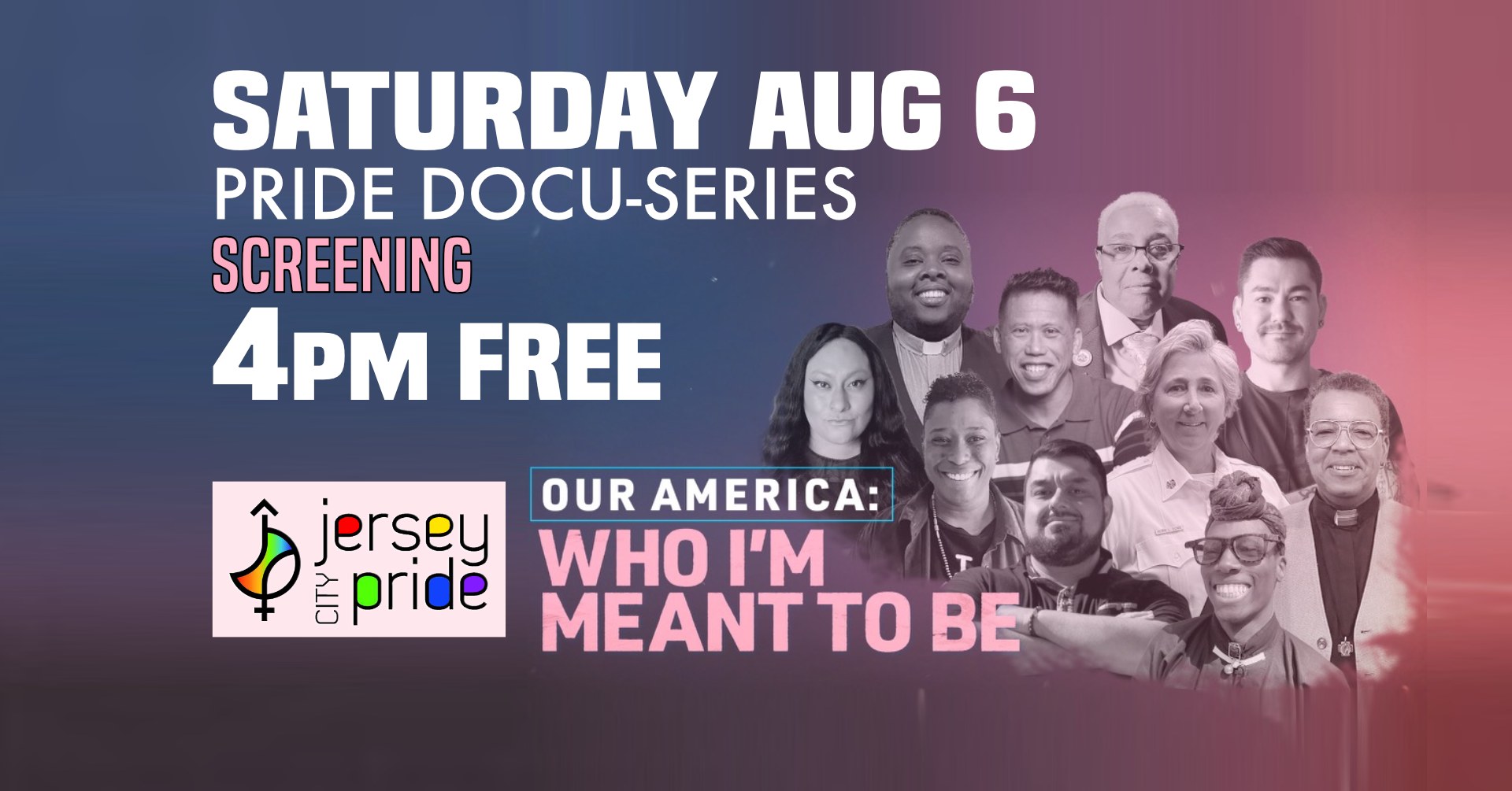 Join us in Celebrating Jersey City Pride
FREE SCREENING of LGBTQIA+ Documentary
OUR AMERICA: Who I'm Meant To Be
Hosted by comedian RICH KIAMCO who is one of the eight LGBTQIA+ stories featured in this 60 minute documentary.
About OUR AMERICA: The LGBTQIA+ community is not a monolith. It is multicultural, multi-ethnic, multi-faith and multidimensional. "Our America: Who I'm Meant To Be" explores the lives of some of the amazing people who make up this community. This special production by ABC Owned Television Stations and ABC Localish Studios brings to life the challenges of being LGBTQIA+ and how race, religion, class, gender and sexuality all define who we are.
Food and Beverages are available for purchase during event
PROOF OF VACCINATION IS REQUIRED for this private pride indoor event @ Dorrian's JC.
Exterior doors are ajar for ventilation
TIMELINE:
4pm mingling
4:30pm screening
5:30pm Q + A
following the free screening will be
2 separate PAID SHOWS
at 6:30pm and 8:30pm
featuring PRIDE themed STAND UP COMEDY
featuring
MARION GRODIN [The View, Conan] RICH KIAMCO [Howard Stern] plus
KARI BURT [she/her] The Stand
ALEX KIM [he/him] StandUp NY
JAMES TISON [he/they] NY Times
venue and restrooms are wheelchair accessible
Dorrian's is across the street from Newport PATH Station