Have an event coming up? We'd love to share it!
Masters of Emotion: Art as Propaganda in Baroque Rome
April 18, 2021 @ 4:00 pm

-

5:00 pm

Free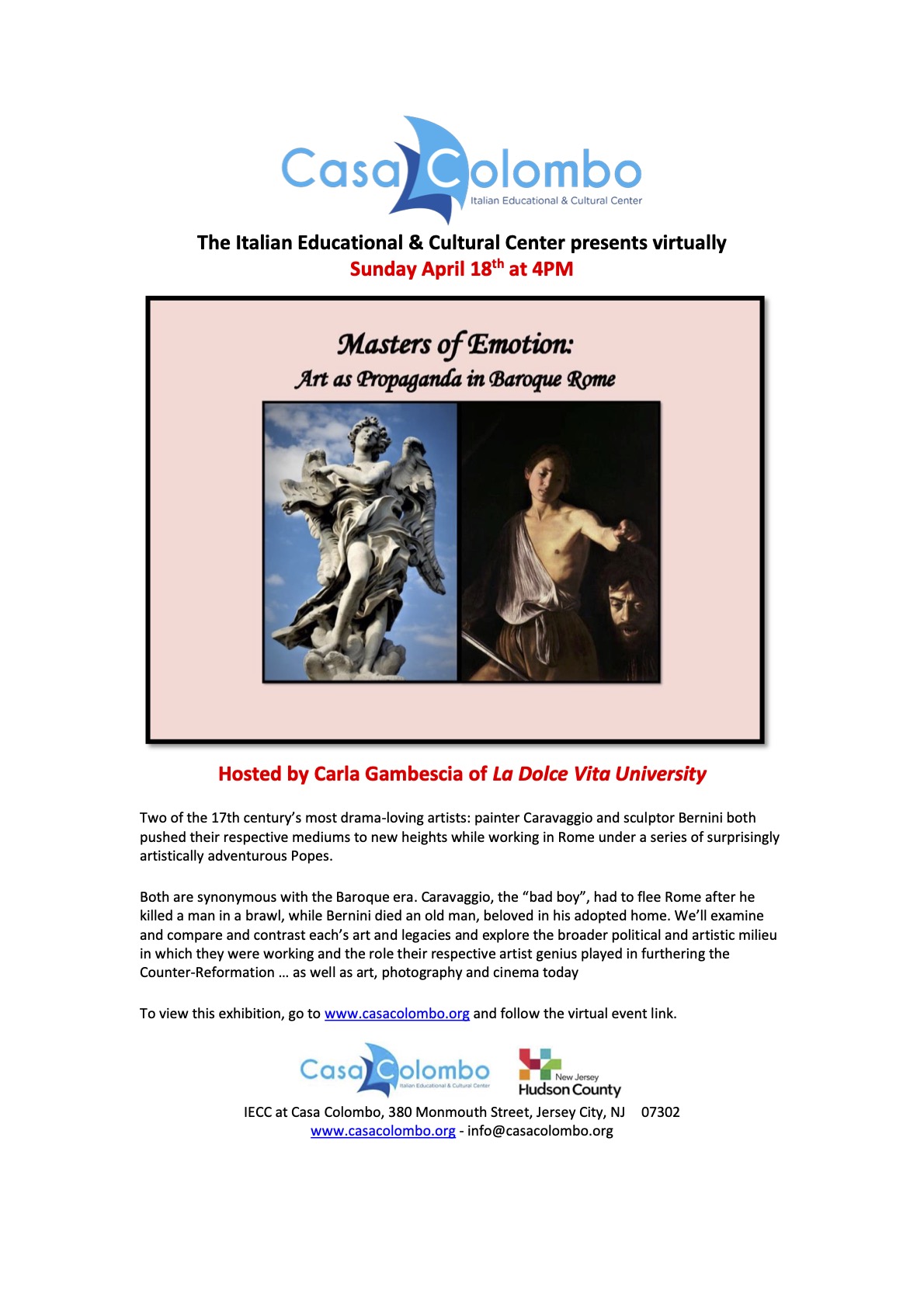 Two of the 17th century's most drama-loving artists: painter Caravaggio and sculptor Bernini both pushed their respective mediums to new heights while working in Rome under a series of surprisingly artistically adventurous Popes.
Both are synonymous with the Baroque era. Caravaggio, the "bad boy", had to flee Rome after he killed a man in a brawl, while Bernini died an old man, beloved in his adopted home. We'll examine and compare and contrast each's art and legacies and explore the broader political and artistic milieu in which they were working and the role their respective artist genius played in furthering the Counter-Reformation … as well as art, photography and cinema today.