Have an event coming up? We'd love to share it!
Hudson Theatre Works presents Shelley
May 4 @ 8:00 am

-

May 21 @ 5:00 pm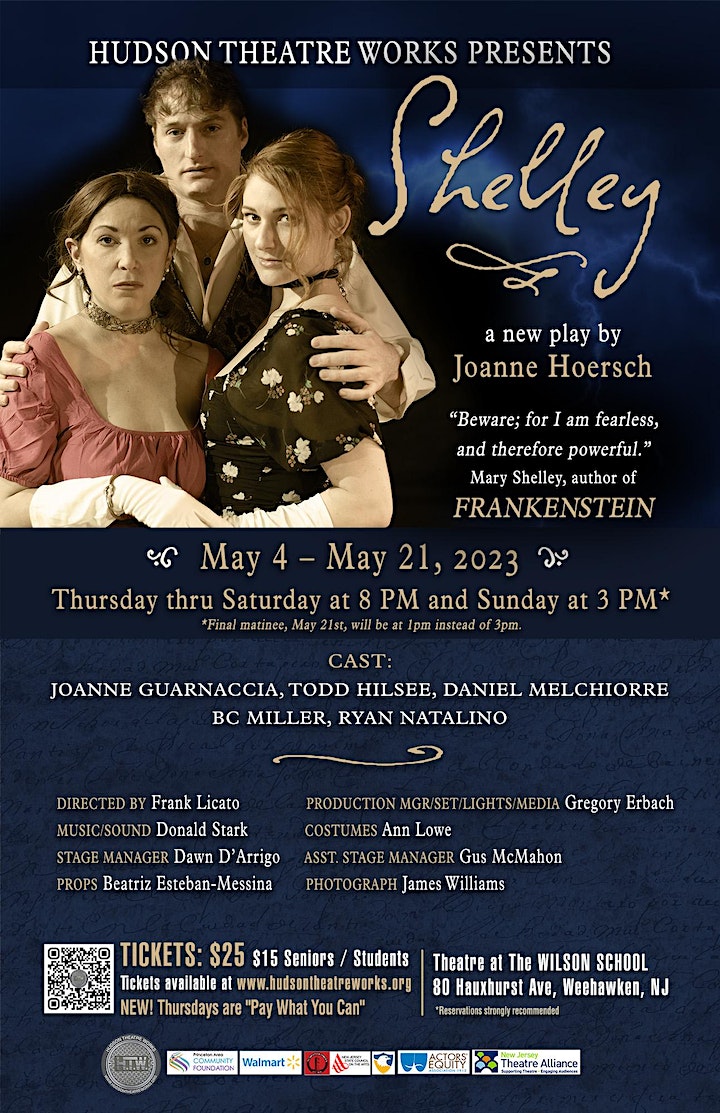 SHELLEY by Joanne Hoersch
Directed by Frank Licato
May 4 to 21
Thu – Sat: 8:00PM / SUN: 3:00PM
$25    General Admission / $15    Seniors & Students
In 1814, 17 year old Mary Godwin, runs off to post-Revolutionary France, with Percy Shelley, one of the greatest of the Romantic poets, seeking adventure and enlightenment. What they find instead, sparks her creative talents in a way she could never have imagined.
Hudson Theatre Works continues it's commitment to producing one new play a year. Coming from the companies workshop, "Shelley," as in Sophie Treadwell's 1928 feminist tour-de-force, Machinal, a young woman struggles to find her place in a society that was not made for her. Treadwell uses theatrical expressionism to portray a world that has become impersonal and unfeeling; a world that only has room for those who are willing to submit and conform.
Throughout the play, the young woman repeatedly finds herself in opposition to the mechanization and materialization of the modern world. When she refuses to submit to society's demands, she disrupts the rhythm and intention of the modern "machine." The machine was not designed to accommodate disruptions. It was not designed for women to thrive. The young woman's inability to submit to the demands and expectations of a society that values conformity over individuality is what ultimately leads to her fate.