Have an event coming up? We'd love to share it!
Please submit events one month in advance to be considered
for the HC Shows & Goes Event Newsletter.
Hudson County's Annual Holiday Tree Lighting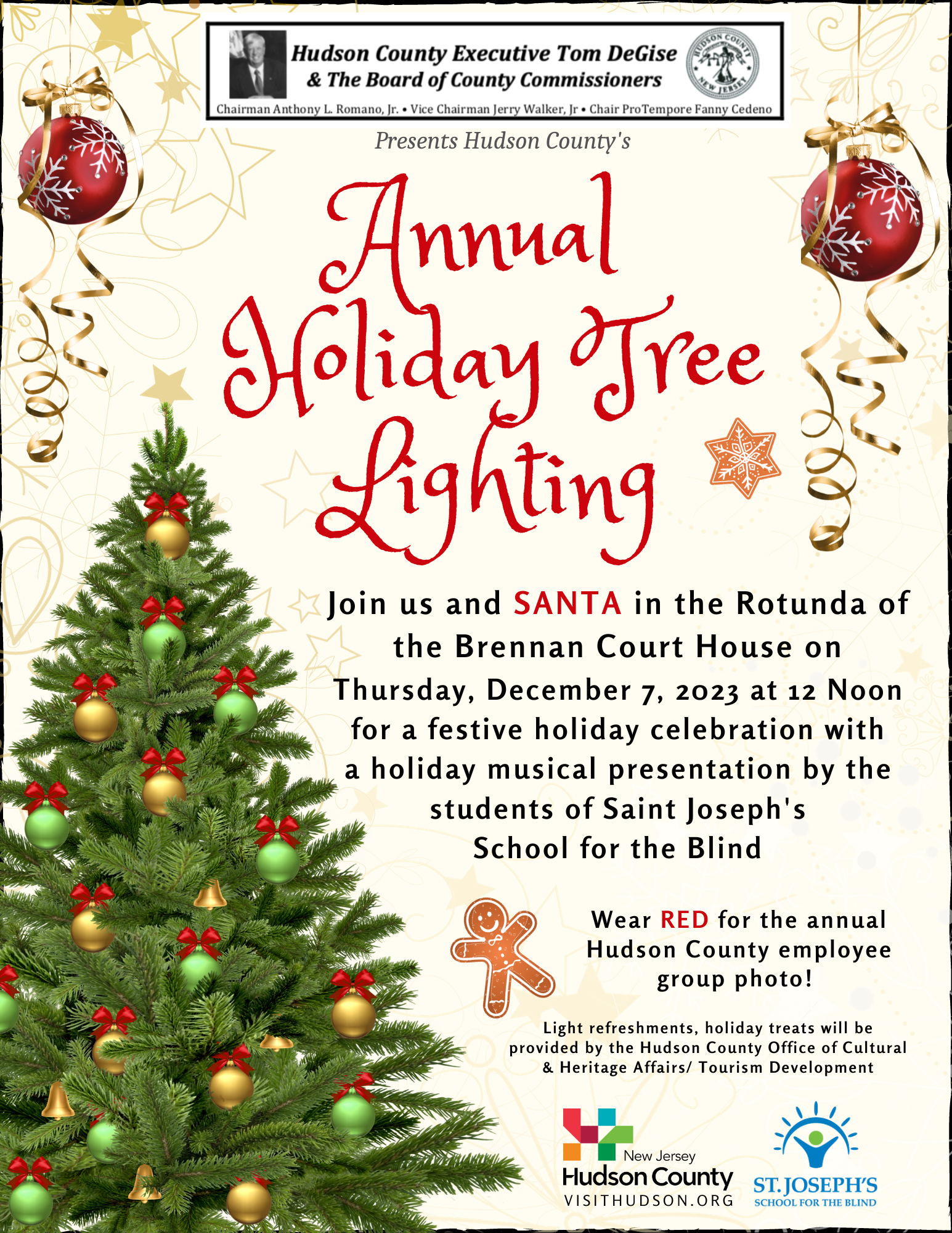 Please join us for our Annual Holiday Tree Lighting Ceremony this Thursday, December 7th at 12 Noon at the William J. Brennan Courthouse.
There would be a special holiday musical presentation by the students of St. Joseph's School for the Blind and we will also have a surprise visit by Santa!
We look forward to your attendance to this magical holiday event.