Have an event coming up? We'd love to share it!
Hudson County Strides for Safety 5k Race Against Gun Violence
September 10, 2022 @ 10:00 am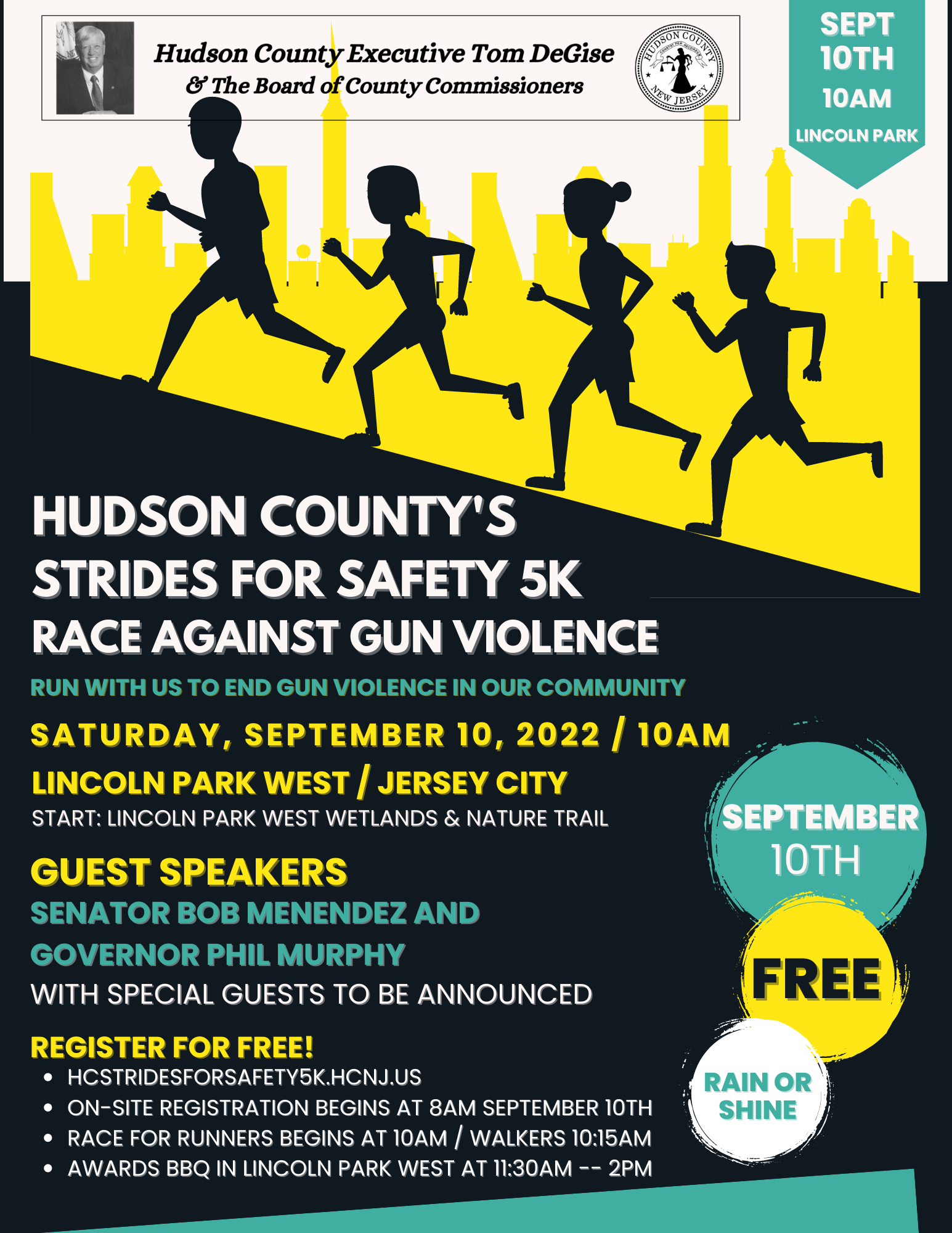 RUN WITH US TO END GUN VIOLENCE IN OUR COMMUNITY
SATURDAY, SEPTEMBER 10, 2022 AT 10 AM
Lincoln Park West, Jersey City
We believe all of Hudson County has a stake in ending gun violence and that by working together, we can build a county where all can thrive, free from the fear of gun violence.
The 2022 HC 5k Against Gun Violence will take place on Saturday, September 10th at 8 am
– 8AM: Registration Begins / coffee, bagels & bananas
– 10AM: Runners Begin
– 1015AM: Walkers Begin
– 1130AM: County Program with Special Guest Speakers & Awards
– 1230PM: BBQ & Entertainment