Have an event coming up? We'd love to share it!
Please submit events one month in advance to be considered
for the HC Shows & Goes Event Newsletter.
Holiday Adventure at Liberty Science Center
November 25, 2022

-

December 29, 2022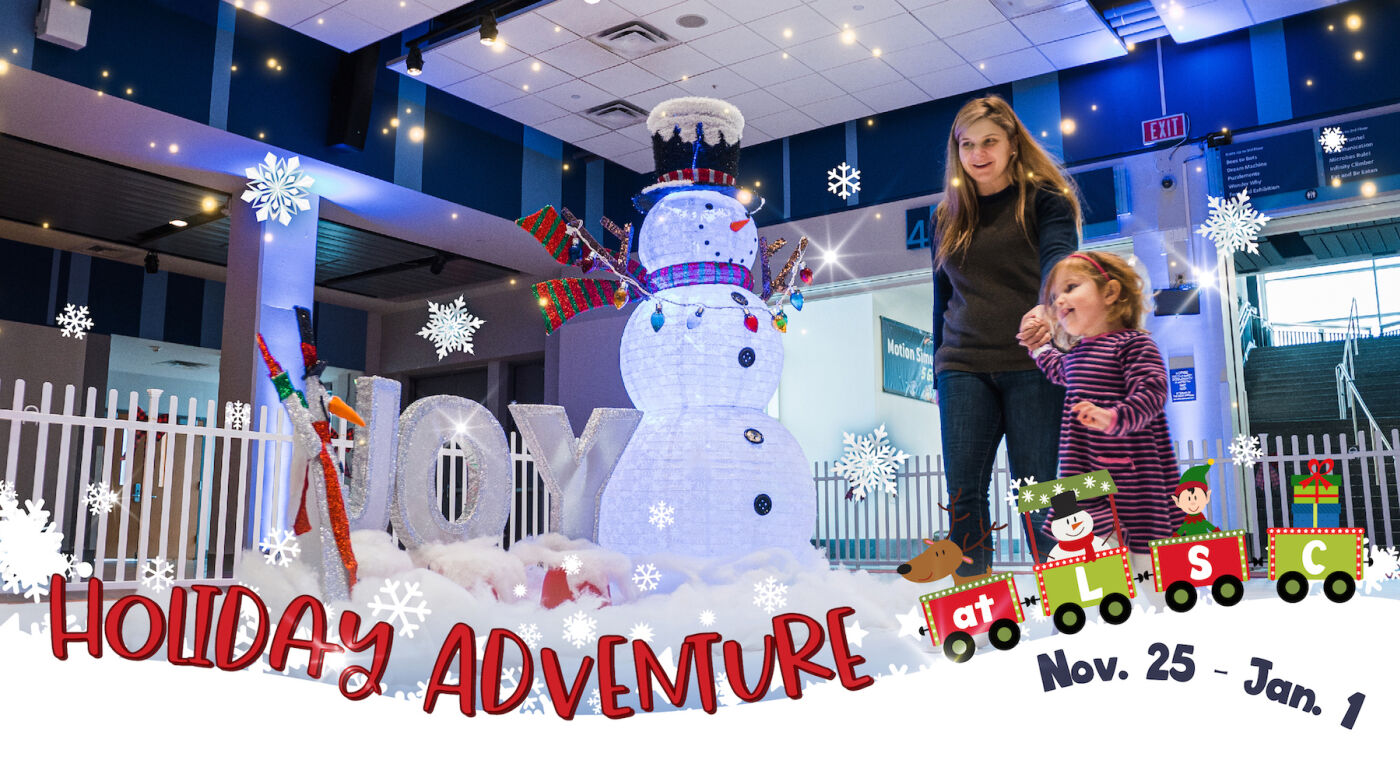 There's fun for everyone! Find your way through the outdoor Snowflake Maze, and learn about the science of snowflakes as you go. Kick off your shoes and take a spin on the Sock Skating Rink. Rock out at the Holiday Dance Party, and be sure to stay for the snowy finale! You can also get tickets to Laser Wonderland, a spectacular holiday music and light show, and other mind-blowing programs in America's biggest planetarium.
Be sure to take a ride on the Holiday Train (starting Dec. 15) and say hi to frosty friends as you go by! Learn how to make liquid nitrogen ice cream and try a taste, and cozy up with a winter tale during Story Time (starting Dec. 26).
All our exhibitions are open too, including Wobbly World, a wonderland for our littlest scientists; The Great Train Set, home to one of the most elaborate and detailed model railroads ever built; Wild About Animals, where fascinating animal species reside, including the naked mole rats and cotton-top tamarin monkeys; Nickelodeon's Teenage Mutant Ninja Turtles: Secrets of the Sewer, featuring everyone's favorite hard-shelled crime fighters; and Pompeii: The Immortal City, a journey back in time to 79 AD when Mount Vesuvius erupted near the rich Roman city of Pompeii.
Oh, and for the Taylor Swift fans out there? Mark your calendar! From Dec. 22 through Jan. 1, we'll be playing the Taylor Swift Laser Show in the planetarium, featuring hits from Taylor's different eras!
Don't miss the fun – get your tickets now!