Have an event coming up? We'd love to share it!
Hoboken Coffee Festival
May 15, 2022 @ 10:30 am

-

3:30 pm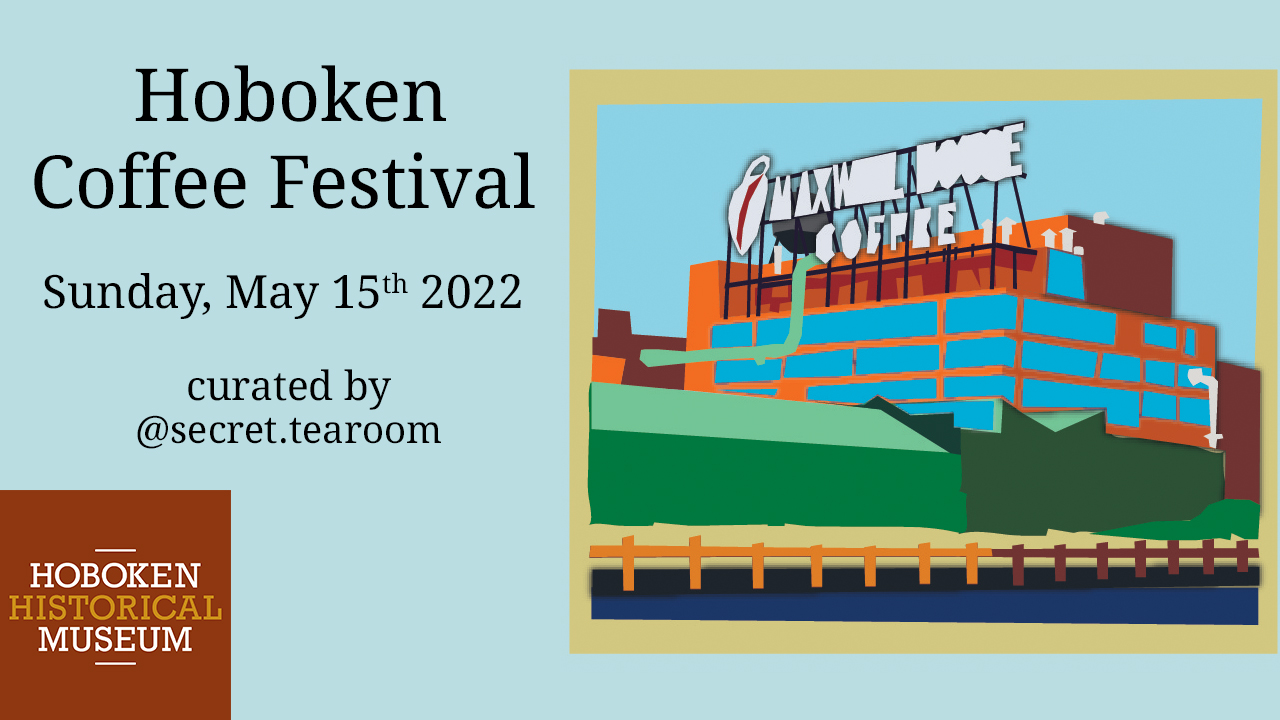 Join us Saturday, May 15 for a Coffee Festival! There will be an array of coffee and tea-themed booths in the Shipyard Passageway, and 4 ticketed events indoors. The festival is curated by @secret.tearoom
All ticket-buyers will receive a free mug from the Museum, and can select from a wide variety of designs. Learn from the experts! Tickets are $15/event, and can be purchased here.
11 – 11:45 pm: "Coffee Cupping" Travas Clifton, modcup coffee
Travas talks through how experts cup coffee to savor the best brews and detect faults, then invites the audience to take part in a cupping. Complimentary coffees!
12:00 – 12:45 pm: "Latte Art" Tats Mori-Ryan, bwè kafe
Tats Mori-Ryan explores the differences between a latte, a cappuccino and a flat white, and reveals the techniques and steps a barista takes to the great ones.
1:00 – 1:45 pm: "The Espresso Machine in History and Parts"  Stephen Bellamy, Maverick Espresso Tech
Stephen Bellamy discusses the historic discovery of the espresso machine and breaks down how it works, both in words and literally with the machine to hand!
2:00 – 2:45 pm: "Good to the Last Drop? Maxwell House in Hoboken" Robert Foster, Hoboken Museum
The aroma of roasted coffee once wafted over Hoboken. Explore those halcyon days and the lingering bitter aftertaste of the final closure with the Museum's Director.