*Temporarily: All events are subject to change*
Have an event coming up? We'd love to share it!
Events for November 14, 2021
Events Search and Views Navigation
All Day
Recent Works by Elena London Journey of Emotions began with the idea to explore how nature exists within what could be called sacred geometry. The works in this exhibit are intended to be experienced as a study of the beauty of the natural world around us as seen through symbolism and emotion Virtual GalleryNovember 1st...
Find out more »
Ongoing
ART FAIR 14C is a non-profit art fair in Jersey City with a mission to strengthen the visual arts. As New Jersey's only art fair we provide support and growth opportunity for small and medium sized galleries.  With more than 50 exhibitors from around the world, ART FAIR 14C highlights New Jersey as an exciting destination...
Find out more »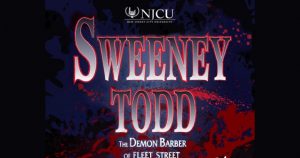 One of the most infamous and dark musicals ever written, Sweeney Todd is the unsettling tale of a Victorian-era barber who returns home to London after fifteen years of exile to take revenge on the lecherous judge who framed him, ravaged his young wife, and ruined his life. When revenge eludes him, Sweeney swears vengeance...
Find out more »
The New Jersey Vegan Food Festival features amazingly delicious vegan food from local makers, bakers, and creators as well as national brands. The New Jersey Vegan Food Festival is a two-day celebration that features yummy vegan and plant-based meals from local chefs, as well as vegan products, plant-based fashion, live music, and good times. All...
Find out more »
+ Export Events